kind words from our customers
Amazing service! I ordered my daughter a pair of jazz shoes online at 2pm and I already had them delivered to my house by 10am the following day. Would 100% recommend Ashley! Her and her mother are an amazing team!

Marcia Tippet
The Pointe Fitting was simple and easy. Both myself and my daughter were listened to. Options were considered and advice from Ashley was perfect.

Jayne Taylor
Very professional, friendly service!

Nicki Trass
I really recommend finding the right pair of pointe shoes for you as we are all different with
different needs and Ashley was so helpful with this whole process.


Anneke Van Greevenbroek
Lovely little shop, very good with helping children with ballet shoe fittings.

Prabhpreet Kaur
So friendly and awesome!! Will be back for sure!

Letitia Hodder
Amazing service - totally recommended!

Dayle Campbell
We got fantastic service at my daughters Pointe shoe fitting with Ashley. So helpful, friendly and lots of knowledge. Thank you!

Carlene Forsyth
My daughter & I recently recieved the best service when she was fitted with her pointe shoes. Ashley took her time, was very professional & patient. Thank you.

Vanessa Smith
Professional Pointe Shoe Fittings - Group or Individual
Whether you're just starting out or are an advanced dancer, we can help you find the perfect pointes for you.
With years of experience matched with a wide range of brands, we are the perfect pointe partner.
Book in with Ashley today!
Book Now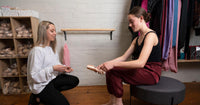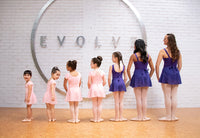 Supplying Dance Uniforms to New Zealand Studios!
We can offer a variety of brand options to suit the colour palette, price range and style of your studio.
Purchase wholesale or let us manage everything by creating a custom shop for your uniform, right here, on our website.
chat to us today
Visit us in-store
207 Cuba Street, Palmerston North
Opening hours:
Monday - Friday 12.30pm - 5.30pm
Saturday 9.00am - 3.30pm
Sunday Closed (Pointe fittings by appointment)
Contact us